Monday, August 12, 2013
This weekend the Andy Warhol bridge in Pittsburgh was closed on Saturday and Sunday to allow for a Yarn Bomb to take place.
Yarn Bomb, noun. A colorful way to greenly graffiti public space as it is easily removable and non-damaging.
This was an event noted to be "
Knit the Bridge
". I'd heard about it earlier this year and had been patiently waiting for it to arrive.
So of course, I checked the weather for 12 Aug; the day of the bridge re-opening so all could walk around to see the display of yarnwork. And what was in store? Rain. To adjust, I set my alarm an hour early so I could drive downtown to check out the talent.
GUESS WHO'S PHONE DIED AFTER ONE PICTURE.
Yes, me.
Luckily, I had a backup camera in my purse.
This just makes me want to knit and knit and knit and knit.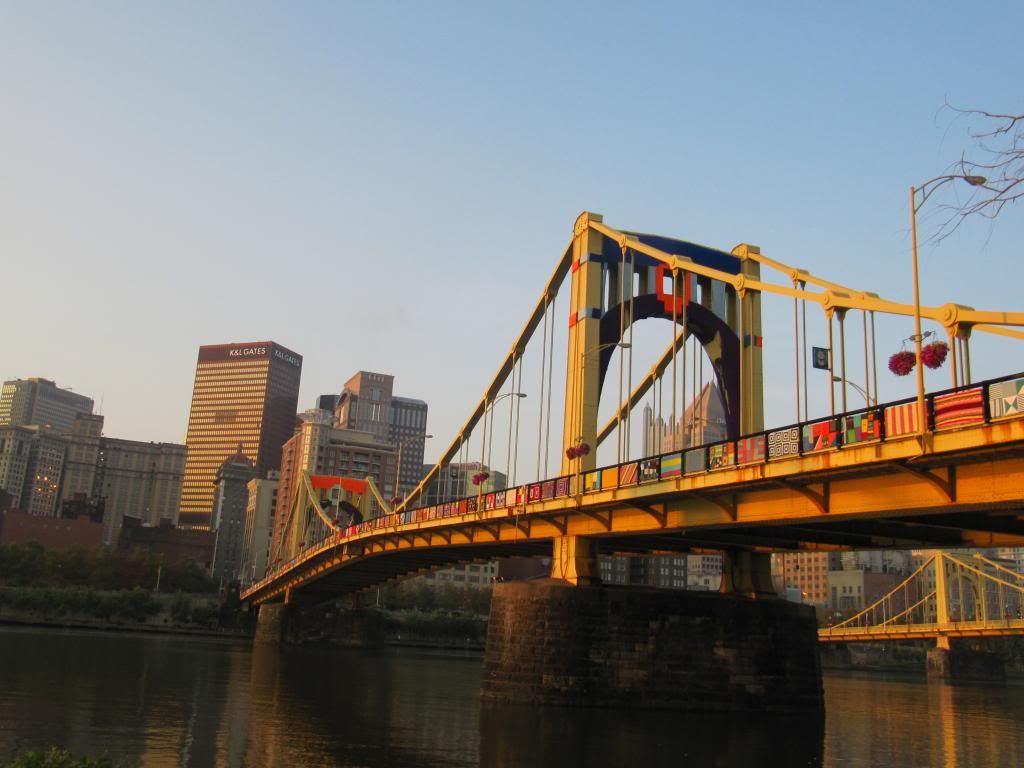 Yet again, I'm impressed with what an awesome place Pittsburgh is to live.