(shown above the Penn Brewery Chocolate Meltdown with a chocolate syrup coconut rim)
For ten days straight I drank myself through the city of Pittsburgh. I apologize for the grainy/blurry photos. In all of these I was imbibing and using a camera phone due to convenience. Photography was not a priority during that fantastic week in April.
We started off with the Pittsburgh Left, a rye beer Southern Tier made just for the beer week: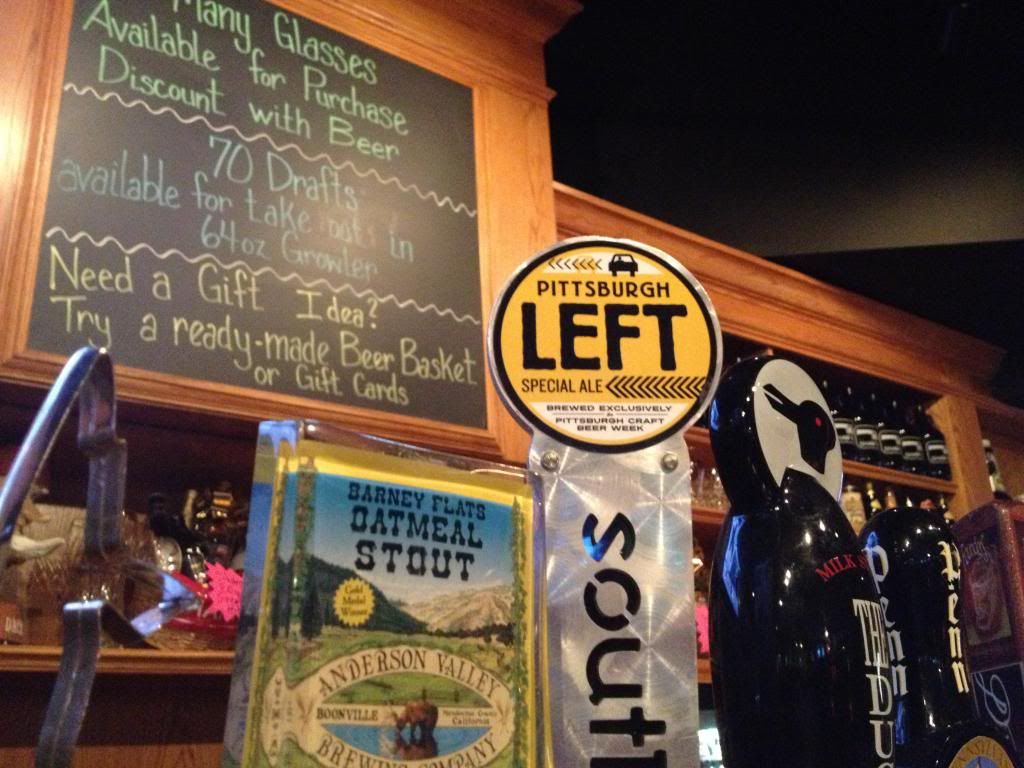 There was the Troegs night, where hops were directly added to my beer:
Pittsburgh brewery collaboration brews:
Rarities like the Ommegang Iron Throne, On Tap (!!!):
Beer dinner at my place including twelve varieties from across the US:
And lastly but not leastly, the CommonWealth Press Beer Barge.
My shirt from Cigar City that got me many compliments
It was at this boating brewfest bandfest event where I ultimately gave myself a sleeve of fake tattoos. I can't answer why so don't ask. This is also the least flattering picture of my forearm I've ever seen, however in spite of myself, the following night I picked up several dudes who were "interested in my unique tattoos". Go figure, dudes are funny sometimes.
View from beer barge.
Not to mention the awesome homebrews on tap at Bocktown and on the beer barge that were incredible. It allowed the whole experience to be local as well. There were other events that went unmentioned - including craft beer pong (dangerous) and a pub crawl for charity (awesome). Fun week. Thanks to my friends (and liver) for humoring me through all of this.