Peanut Butter & Jelly Pancakes in Louisville, KY
Elvis French Toast in Lawrenceville - do you see this monster? Banana bread used for the french toast, with a peanut butter chocolate glaze, topped with bananas and chocolate pieces. There was an appetizer of Lucky Charms and I ordered a cucumber dill green tea.
Banana blueberry chocolate waffles at Pamela's in Pittsburgh. Obama ate here.
If you look up instead of down at Pamela's, you see the ceiling. #Fascinating
Bloody Mary in the Strip District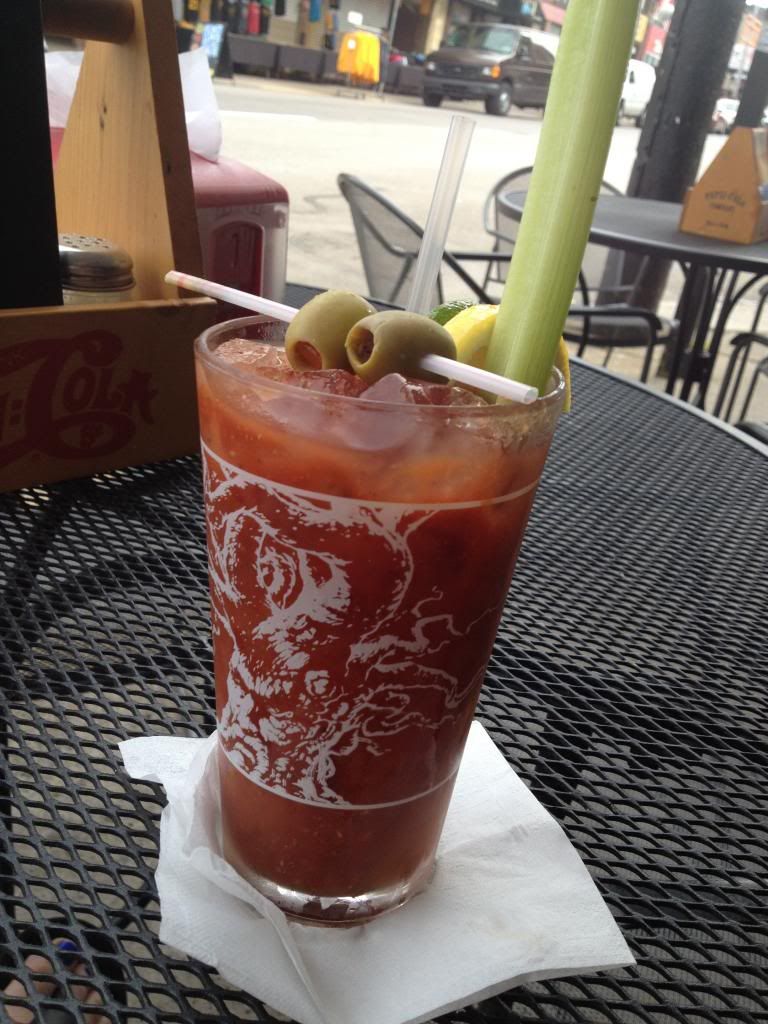 Mexican French Toast in Harrisburg, PA