Friday, May 24, 2013
I love that there is a bar out here with a drive-in size movie screen that shows the Penguins.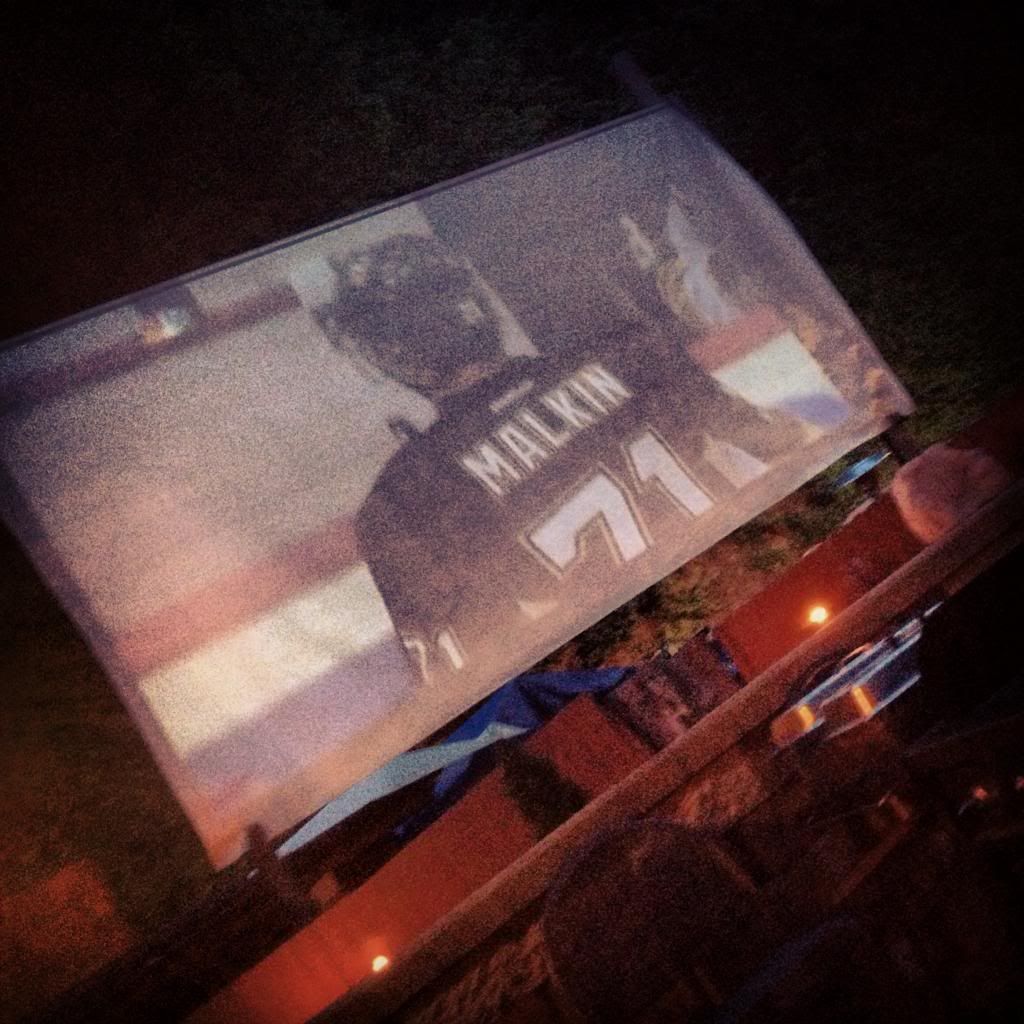 Also, this is Barson's bus when she was in NYC.
And of course, here's a lovely Penguins jersey selfie of yours truly. Photo courtesy of
Allie
.
Saturday, May 04, 2013
Four months of training five days a week, no exceptions. Giving up alcohol for lent so I can focus. Running, running, running, running, spinning, swimming, training, running.
It's here. RUNNER OF STEEL. The slowest runner of steel, but the only person I am beating is myself.