Time to get Blitzened. A few of you rec'd cards along this theme.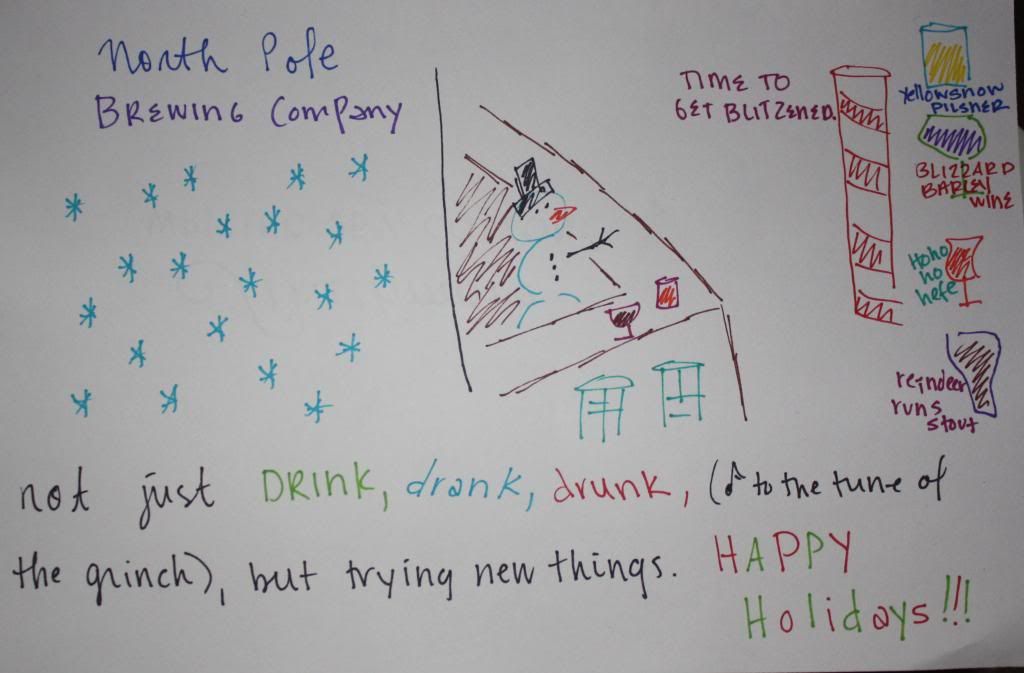 And if you're needing a bit more holiday spirit, here's my mediocre
video clip
of the very best Christmas bar I know of (also depicted below).
Lastly, in case you were in question, I am, in fact, on the nice list this year.
A very merry season to you.