My aunt's latest Halloween creation is on the left. Aunt Jul has been featured on this blog a number of times (and would have been an additional time had I won her homemade salsa contest, cough cough. I'll happily take second place though.), and this time it is for a semi-creepy dude who she forced me to name. Friends, say hello to Maxwell. Maxwell, say hello to friends.
On the right, is my Ma's headband creation. I wore it all day on Halloween, even through hurricane Sandy. Quite impressive and very stylish.
The only thing I offered towards Halloween this year was pouring beer in a pumpkin, and I've been
doing that for years
. Ah, that and I was a bumble bee this year for Halloween, and got asked so often if I was channeling the Blind Melon music video that I actually youtubed it. I wasn't close at all.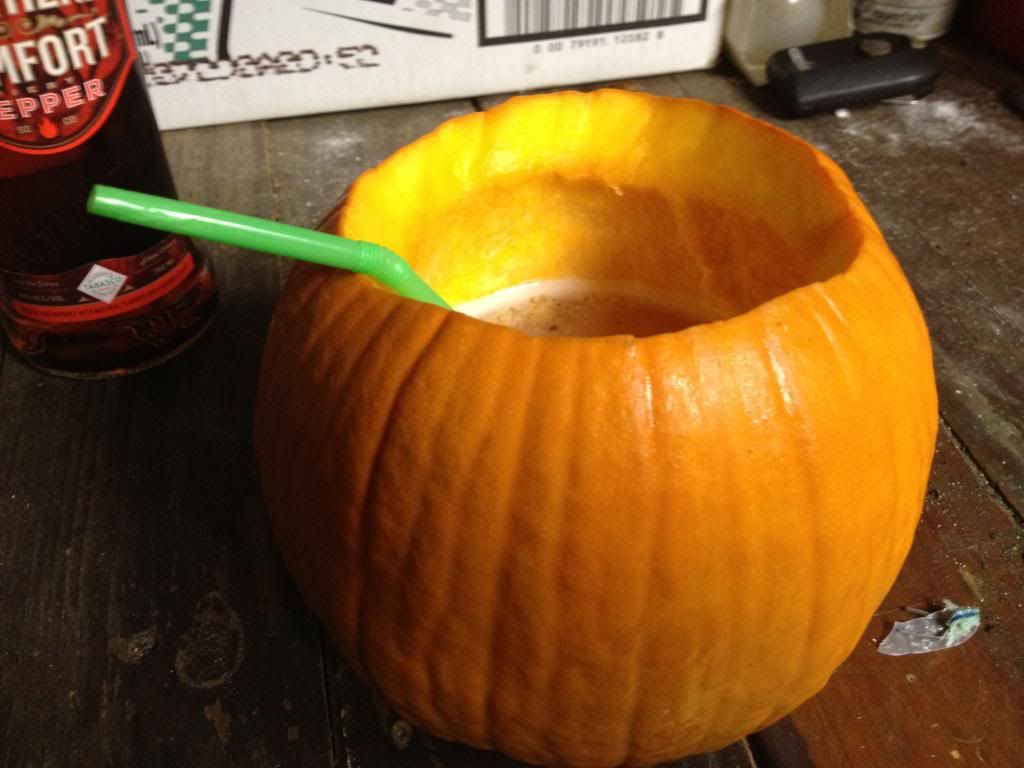 I'm also going to throw the condescending cat in the mix just for good measure. That thing glows and even though it's way past Halloween it's still up. Walking home drunk past that thing is not fun, not even a little bit.