A couple of Saturdays ago the stars aligned and suddenly all of my plans for the day were canceled. Quickly I thought of a replacement - shockingly, what I came up with was something I actually wanted to do instead of needed to do. A trip to Cleveland to visit Great Lakes was in order!
Admittedly, when planning this adventure, I had to google what "Ohio City" was after seeing it on a couple of Twitter feeds. It's an area of Cleveland that Allie and I learned is spunky and full of personality. A fresh food market is on the perimeter, and a number of restaurants, bars, and breweries make up for the rest of the district. The public areas were filled with tent vendors and a band.
Allie and I arrived in Ohio City on a gorgeous summer Saturday and found free parking. We got out of the car, and saw Farm Stands uniquely in front of the backdrop of the city.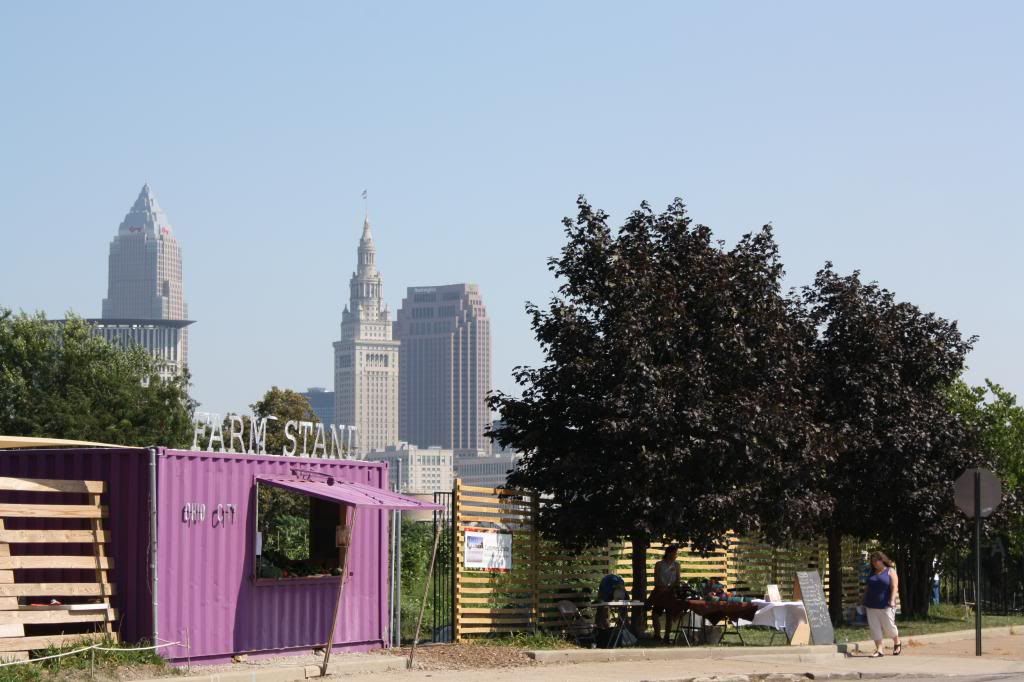 Walking through the market, we found fresh food of all types.
But even the farmers take a little time off sometimes.
Our real purpose of the trip was to visit the breweries, but that was covered in an earlier post. Fun place to be and a good way to spend a Saturday!