On loan from Pap, so I can write some letters to friends and family.
When I got it, there was already a note included.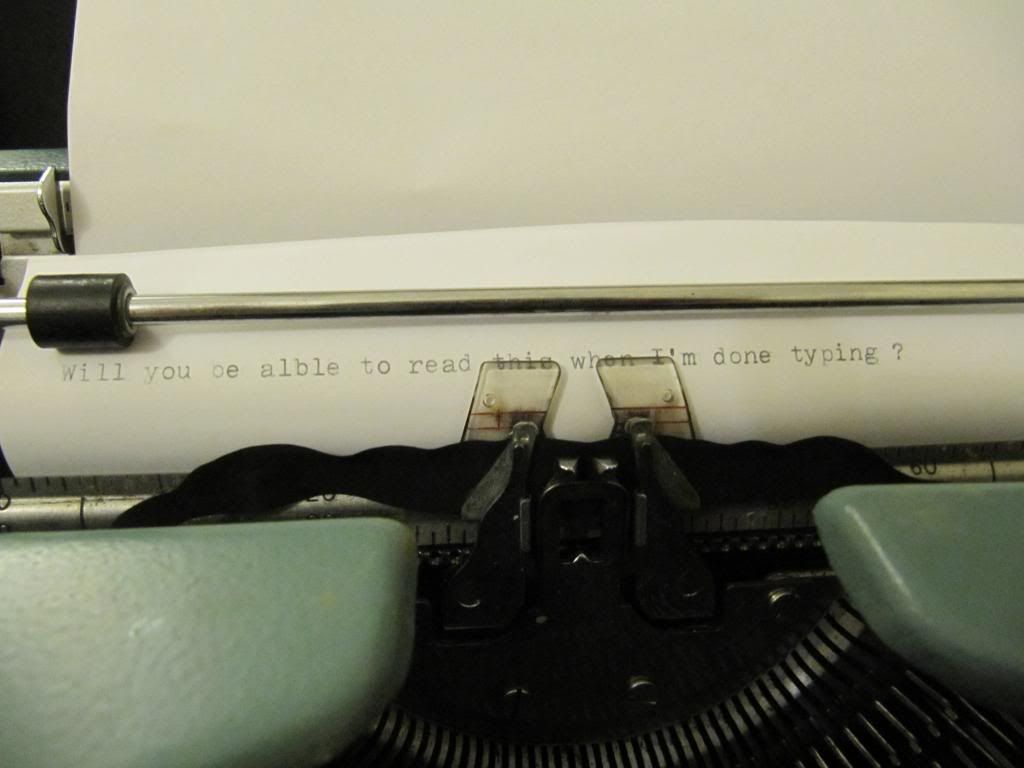 And of course, within three sheets of paper I had a paperjam. The Xerox dislike of me has been communicated to the Smith-Corona. Apparently they're allies.